SparkFund helps fish processing firm to grow and compete
One of Hull's fish processing companies is growing with the help of new technology and SparkFund.
Copernus, a family-owned business established in the 1980s, secured funding from SparkFund to overhaul its buying process and fish tracking system using new computer software.
The previous paper-based system no longer met the requirements of the fast-growing business, and Copernus needed an integrated system to help keep up with the market, legal requirements and competitors.
The new system, along with other significant investments by Copernus has facilitated them to compete for and win a number of very high value supply contracts with major blue chip retailers, where margins and tight control of operational costs sre critical to maintain profitability and sustainability of those contracts.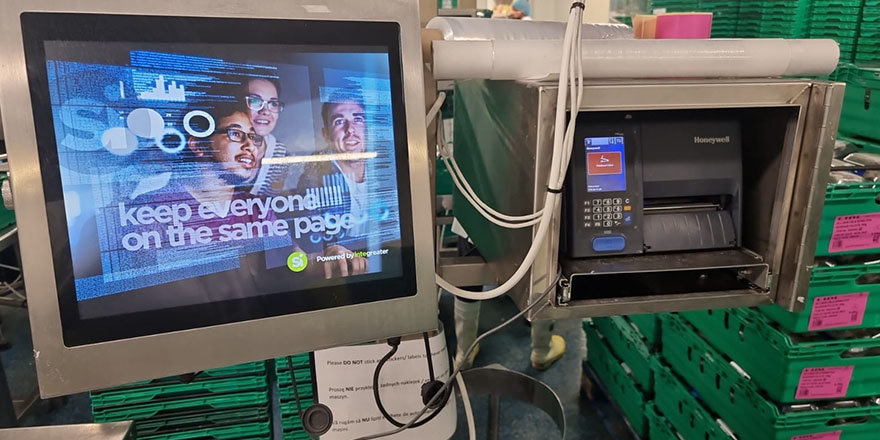 The business needed a way to be able to track fish throughout the whole process – from the vessel it was caught by, right to the end consumer.
Jeff Milner, Finance Director at Copernus, said:

"The funding has allowed us to build an integrated system that allows us to track and trace all of our fish from where it was caught through to the end consumer.

"Making our data electronic and creating a system to manage it has made a drastic change to the business and helped us make key strategic decisions.

"The grant was so easy to get considering the amount of money you can secure. The process was very easy and straightforward. SparkFund understood our needs and supported us in making one of the most important changes we've ever made."
Copernus has grown over the past four decades from a small, family business with just a handful of people, to employing around 250. It supplies products to leading supermarket names including Lidl.
The business needed a way to be able to track fish throughout the whole process – from the vessel it was caught by, right to the end consumer.
Tracking the fish manually was labour intensive, costly and untimely. Copernus wanted to develop data that would boost efficiency, optimise their probability and help inform future business decisions.
With a grant from SparkFund, and the new technology, Copernus' buying process has now become smarter – they know which products they can maximise and which products have the least waste.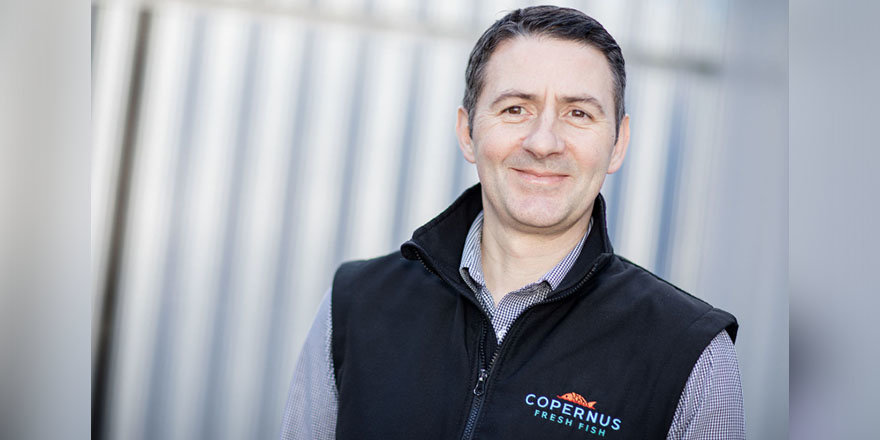 Jeff Milner, Finance Director at Copernus
Ian Palmer, Innovation Manager at SparkFund, said: "On my first meeting with the team at Copernus, it was very obvious that they were extremely ambitious and keen to grow the business.
"Copernus looked for ways to innovate and invest in their processes operation, with the aim to maximise their efficiency and minimise their costs.
"A vital element of this was the control and measurement of key operational matrixes and a need to move to a fully integrated IT based solution.
"Working closely with them as their Innovation Manager, a SparkFund Innovation Grant application was successfully applied for, a supplier specification developed, a supplier procured and a successful innovation project delivered."
The kit purchased needed to withstand cold, damp conditions at an affordable cost. It also needed to be easy to use for all employees at the company to understand.
SparkFund helped to fully scope the project. It sourced and implemented a system that would best suit the factory and provided £17.5k as a funding contribution.
---
The deadline is fast approaching for businesses to receive SparkFund support. If you're business is ready to grow, you could for a non-repayable grant to make your ambitions go even further.
For more information, and to find out how SparkFund can help your business talk to us today.